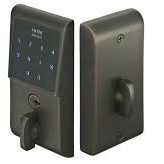 Hamilton Locksmith & Security

Regardless of how safe your neighborhood feels, Hamilton's ABC Locksmith & Security http://abclock.ca/ knows that you still require proper exterior door locks to keep your home safe and secure. You may even have to change your locks every so often to ensure your property is properly secured.
How often should you change your door locks? There are several incidents that would warrant a lock change.
One example is when you have just moved into a new house. It's of course exciting to receive the keys to your home, but this should be treated as symbolic at best. Home owners often make copies of keys and forget who they've given them to – the babysitter, your brother's wife, the neighbor, and countless others they've forgotten about. When you receive your keys there may still be extra keys floating around that you don't know about. Your first renovation project should be to change all the exterior locks to your home. Start fresh with a new set of keys!
Another reason to change the locks is a fairly common one – you lost your keys! When your keys go missing – whether lost or stolen – and cannot be found after a couple of days it's time to replace those locks. You don't want to risk having someone out there with your keys gaining entry into your home.
When your relationship status changes and one person moves out of your shared home, with no hope of reconciliation, you should consider changing the locks. Whether you're going through a divorce, separation, or breakup – it won't always end peacefully, so you should protect your home and your family by changing the locks or re-keying your door.
Perhaps the number one reason for changing locks is the result of a home burglary. If your doors and locks have been compromised in any way as the result of a break-in, it's very important that you change your exterior locks. You can no longer trust that your locks will protect you if they failed you once.
If you've been the victim of a burglary, one of the first calls you make, after the police and your insurance company, should be to ABC Locksmith & Security.
Residential & Commercial Locks and Professional Locksmith Service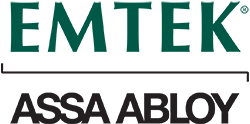 At ABC Locksmith & Security we supply residential house locks, keypads, and door knobs. You can find a door lock and knob that suits your needs and your personal taste at ABC Locksmith & Security. Choose your lock, then a professional locksmith will install it for you to ensure your home is safe and secure.

Of course lock-outs don't just happen at home – they can happen with your vehicle, too. This is why ABC Locksmith & Security offers a mobile lock-out service to help you when you're stuck without your car keys. Locking your keys in your car is never a fun experience, but you know you can rely on a professional, local locksmith to come to you when needed any time of day or night.

It's not unusual for a locksmith to be contracted for an entire commercial plaza or office building. They will key all locks to a master key system. Each tenant or owner has a unique key for their premises. The building manager or property manager has one master key which opens all locks on that specific property.