Door Operators & Access Control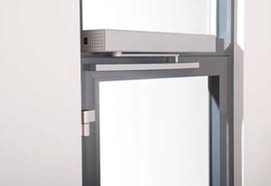 Do you need to fix handicap door operators? Want to check and service the openers of residential handicap doors? Regardless of application, our company can help you with your concerns. We will send out a specialized pro as fast. We serve a wide range of residential and commercial customers in Hamilton ON, Burlington On, Brantford ON, Cambridge ON, Oakville ON, count on ABC Locksmith & Security. If you like to install or maintain such automatic door systems in businesses or institutions, we will meet your demands in the most professional way.

If you have any sort of trouble with your handicap door opener. Is the door not opening entirely? Does it fail to shut? Having trouble with the remote or push-button? We are at your service for same day repairs.
Trained to fix handicap door operators of any large brand, the pros can handle any problem. Determined to help our customers as quickly as possible, we set up repair services as fast as possible. Call now ABC Locksmith & Security and Access Systems to report problems with your door operator.
Call us to schedule the maintenance of handicap automatic door openers in Southern ON. We can arrange the service with our technicians whenever it feels convenient to you. Such automatic systems must be inspected and serviced from time to time to last long and operate safely.
CHOOSE US FOR HANDICAP DOOR OPENER INSTALLATION
If you get interested in handicap door opener installation, it will be the pleasure of our team to send you a qualified installer. Trained to fit automatic openers to all door types, the pros will install yours to your satisfaction. They install all brands and types of openers. They make sure the door opens and closes as it should and the safety of the users is ensured.
Whether you want repair or installation services for commercial handicap door operators, call us. With expertise in all entry systems, we ensure high quality services at fair prices and prompt response.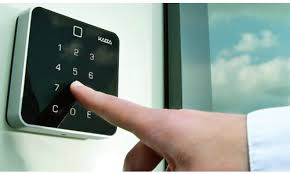 Electronic access control security system

Security has been a growing concern for businesses in different industries, from mom-and-pop shops to large corporations. Making sure that people, equipment, and information remain safe is a priority. High-quality security access systems can help you to keep outside intruders from gaining access to rooms and buildings with valuable office devices and confidential information.


EASIER ACCESS
In the past, many businesses used lock-and-key access systems. While this type of system can work for a business with only a handful of employees, it usually isn't effective for companies with larger workforces. Employee keys can get misplaced or fall into the wrong hands, and companies have to spend money either replacing the keys or all of their locks. Another potential problem with this type of system is that within most companies, only people in positions of power receive keys.

Another potential problem with this type of system is that within most companies, only people in positions of power receive keys.
If they do not come into work one day, lower-level employees may not have access to buildings. Access control systems automate the whole process. With these types of systems, employees use badges with embedded wireless technologies or punch-in codes to gain access to the building or certain spaces. These systems allow businesses to control who can access buildings or rooms at all times or on certain days and times. They are also more user-friendly for employees at all levels, who may need to have access in and out of buildings after their supervisors leave for the day.


AUDIT TRAIL
With access control systems, companies can keep track of who is entering and leaving buildings. This information can be valuable to business owners or managers if a potential issue, such as stolen office supplies or data breach, occurs on a specific day or time. Using the security systems, they can find out who was inside buildings or rooms when the issues arose. These systems can also help managers if they have potential disputes with employees over their weekly hours. The devices allow them to know the exact time of day employees entered and left the building.


EMERGENCY LOCKDOWN
Emergency situations can happen at work, and sometimes, companies need to have emergency lockdowns. Access control systems can make emergency situations much easier to handle. Using the devices, those in charge can restrict who enters and leaves a building. They also can use the systems to account for all of their employees during emergency situations.


ABOUT ABC LOCKSMITH & SECURITY

ABC Locksmith & Security is committed to your business' security and we have solutions for small businesses to large enterprises. Contact us today to find out how we can help you secure your business with an access control system.