's

Hamilton's number one most trusted Locksmith

ABC Locksmith & Security http://www.abclock.ca/ in Hamilton, Ontario, employs professional locksmiths who are dedicated tradespeople trained to work with locks on doors, windows, cars – you name it. Locksmiths can also install, repair, and service locks when needed. They also offer emergency lock-out service 24 hours a day, seven days a week.

While most people assume that locksmiths only know how to pick locks, they do much more than unlock doors.

At ABC Locksmith & Security you can have keys cut for practically any type of key. They even replace car keys! They are highly trained and have professional equipment to get the job done right.

They also supply residential house locks, keypads, and door knobs. You can find a door lock and knob that suits your needs and your personal taste at ABC Locksmith & Security. Choose your lock, then a professional locksmith can install it for you to ensure your home is safe and secure.

Of course lock-outs don't just happen at home – they can happen with your vehicle, too. This is why ABC Locksmith & Security offers a mobile lock-out service to help you when you're stuck without your car keys. Locking your keys in your car is never a fun experience, but you know you can rely on a professional, local locksmith to come to you when needed any time of day or night.

It's not unusual for a locksmith to be contracted for an entire commercial plaza or office building. They will key all locks to a master key system. Each tenant or owner has a unique key for their premises. The building manager or property manager has one master key which opens all locks on that specific property. While convenient, it also means that no tenant has the ability to change a lock on their own volition.

For more information on services offered by ABC Locksmith & Security http://abclock.ca/ in Hamilton, contact their office directly at 905-575-9091. You may also learn more by watching their videos on YouTube https://www.youtube.com/channel/UC_fqmMJCBDzuvbwdJmV6SgQ or following them on Facebook https://www.facebook.com/www.abclock.ca and Twitter https://twitter.com/ScottLeslyn.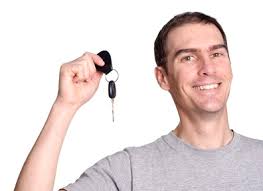 "ABC Locksmith & Security is the only locksmith in Hamilton who actually helped me! Great customer service – a refreshing change from the rest."


Carl B.

"Great service… I had a key made a couple of weeks ago... I was happy to get a new key made in one hour after calling... that's fast service!"
Julia Gizzarelli

Julia Gizzarelli
"Made some keys for me – very professional would definitely use them again."
Zachary Mackinnon
"When my car's transponder key wasn't functioning, I thought I'd be stuck on the road for hours before help arrived. That certainly wasn't the case here. The technician was at the scene in less than 30 minutes, and fixed the chip key right away. Thank you!"

Margaret S.