Residential & Commercial Locks and Professional Locksmith Service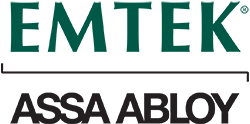 At ABC Locksmith & Security we supply residential house locks, keypads, and door knobs. You can find a door lock and knob that suits your needs and your personal taste at ABC Locksmith & Security. Choose your lock, then a professional locksmith will install it for you to ensure your home is safe and secure.

Of course lock-outs don't just happen at home – they can happen with your vehicle, too. This is why ABC Locksmith & Security offers a mobile lock-out service to help you when you're stuck without your car keys. Locking your keys in your car is never a fun experience, but you know you can rely on a professional, local locksmith to come to you when needed any time of day or night.

It's not unusual for a locksmith to be contracted for an entire commercial plaza or office building. They will key all locks to a master key system. Each tenant or owner has a unique key for their premises. The building manager or property manager has one master key which opens all locks on that specific property.